We experienced phone system difficulties between 7 a.m. and 7:30 a.m. this morning. Our phone system is working now. We apologize for the inconvenience. - MCUSD223 Technology Team
Dear Meridian CUSD #223 Parents/Guardians, We would like to inform you of an important update regarding our school bus tracking services. As of today, the "Here Comes the Bus" app has been disabled, and we are excited to announce the upcoming transition to the "Tyler Drive" platform. We sincerely apologize for the abrupt communication regarding, "Here Comes the Bus", however we are working within the realms of the "Tyler Drive" installers. Over the past few months, we have been diligently working to enhance our school bus tracking and communication systems to better serve you and improve the safety and efficiency of student transportation. The "Tyler Drive" system represents the next step in this endeavor. Key Transition Dates: Monday, September 18, 2023 - "Here Comes the Bus" App Disabled: Effective today, the "Here Comes the Bus" app is no longer available for use. Monday, September 18-Friday, October 6 - Installation and Training of "Tyler Drive" on Buses: We are currently in the process of installing the "Tyler Drive" system on all our school buses, as well as receiving training, to ensure a seamless transition. Wednesday, October 11, 2023 - "Tyler Drive" App Availability: The "Tyler Drive" app is available for download, however we will not be fully transitioned until October 11, 2023. As we learn more through the next few weeks of training, logins and app instructions will be communicated to you. The transition to Tyler Drive will bring several enhancements and benefits, including: Safer Driving: Tyler Drive offers audio and/or video directions of scheduled stops through a tablet for our drivers and substitute drivers. Student Scan Cards: The new platform provides student cards that are scanned and provides the name and photo of the student loading the buses, which increases the safety and prevents errors, such as students boarding the wrong bus. Real Time Access for Parents: The Versatrans My Stop mobile app can ensure your child never misses the bus again. Download the app on Google Play or Apple by searching "Versatrans MyStop and looking for this image: We understand that changes like these can raise questions, and we are here to support you throughout the transition. If you have any immediate concerns or need assistance, please don't hesitate to contact our dedicated transportation team at 815-645-2230. We appreciate your understanding and cooperation as we work to enhance our school bus tracking services. Thank you for entrusting us with your child's safety and transportation needs. Additional Information can be found in the links below: Tyler Drive Flyer:
https://drive.google.com/file/d/1QpoSnxJYlBXBHEFq3BdGJnbei4BMdETE/view?usp=sharing
Tyler Drive Introduction Video:
https://youtu.be/m4e_Nota3X8?si=5g_LuwQcJzrgVb5T
Sincerely, Jen Hagemann Transportation Director
jhagemann@mail.meridian223.org
Thank you to Meridian Junior High PTO for an awesome rec night!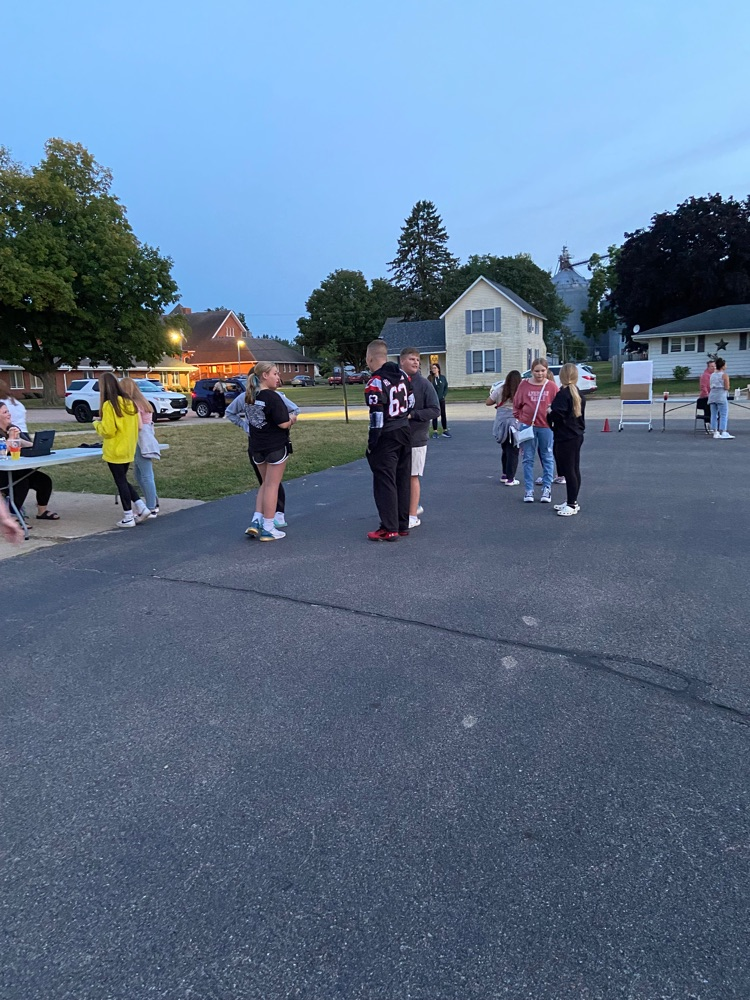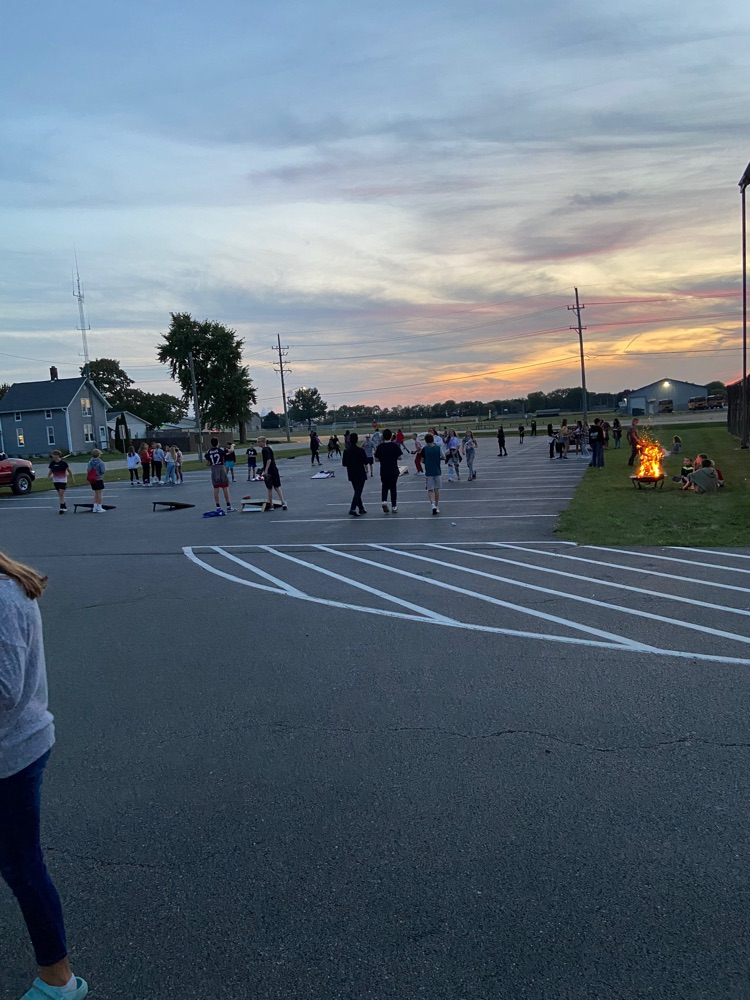 Meridian Parents, Early this AM we were made aware of a suspicious vehicle that was lurking around other Ogle County districts yesterday. In working with law enforcement this morning, a more complete description became available. Please be on the look-out for a Black Audi sedan with silver wheels and a partial license plate of FLB. The person in the car was allegedly taking pictures with a telescopic lens. Please be particularly vigilant this morning and remind children to stay alert, travel in groups, to not approach strangers, and to report any suspicious incidents. Additionally, the more students can stay off of their phones and stay alert the more likely they are to see potential danger. The Ogle County Sheriff's Department is helping us patrol this AM and administratively we will be outside the buildings monitoring the situation to best protect everyone's safety. Thank you, PJ Caposey

Our 4th and 5th-grade students had an opportunity last week to spend time out at the Ogle County Fairgrounds to learn about a number of topics related to agriculture around us. This program was provided by IL Ag in the Classroom and their amazing coordinators. #WeAreMCUSD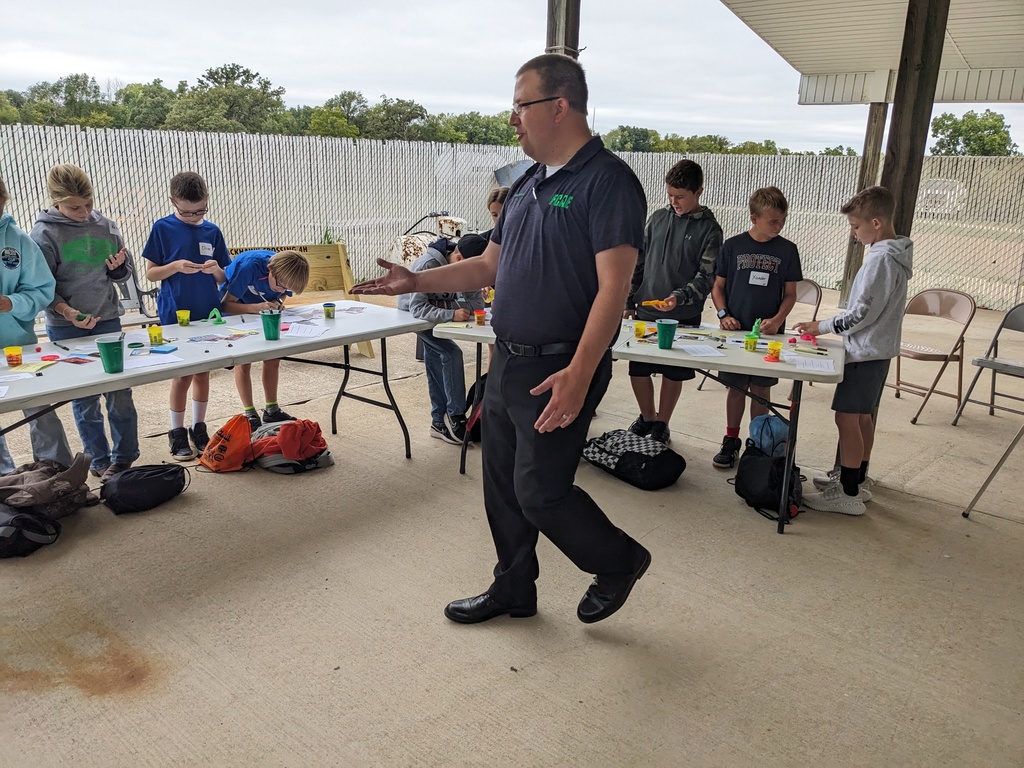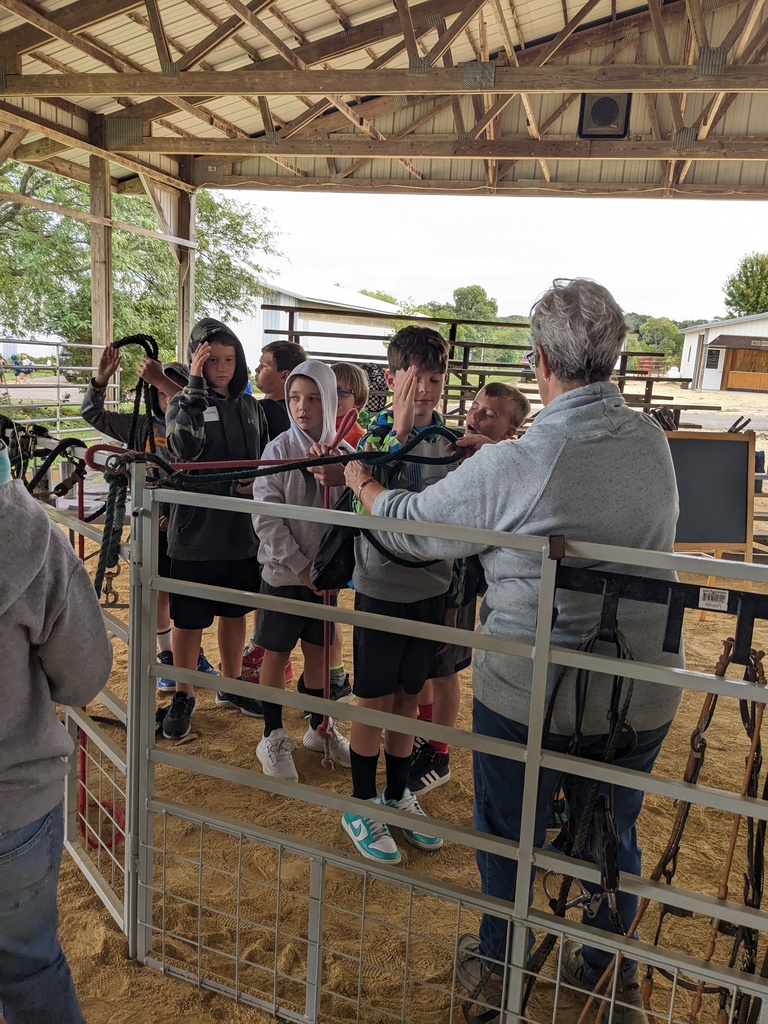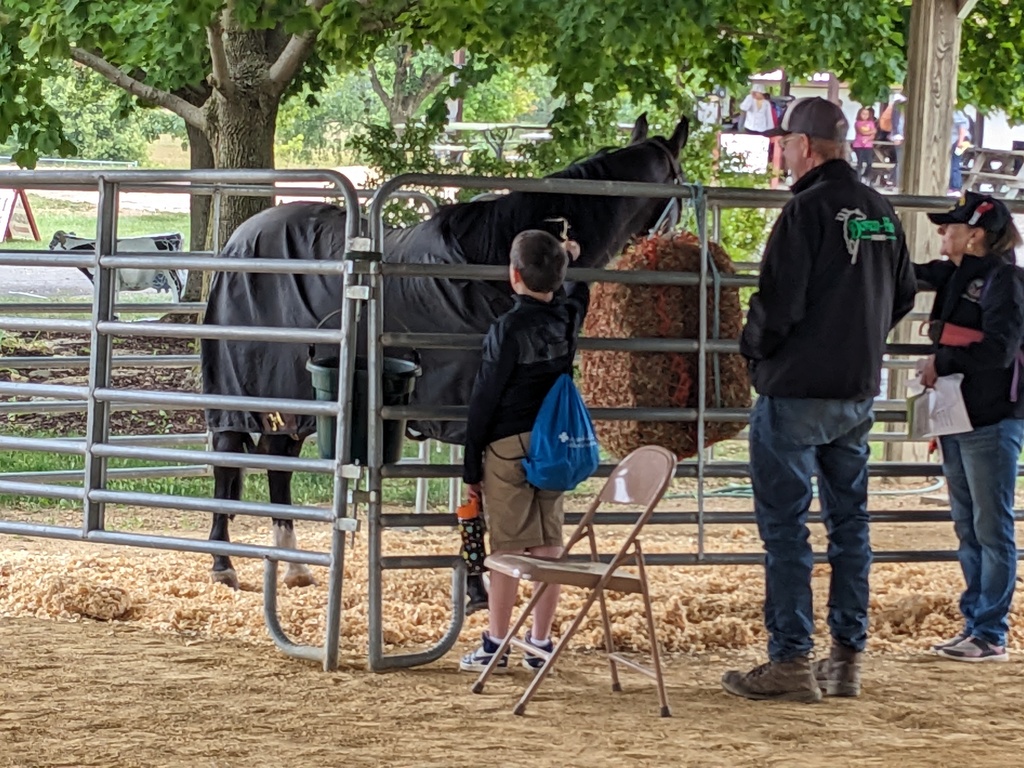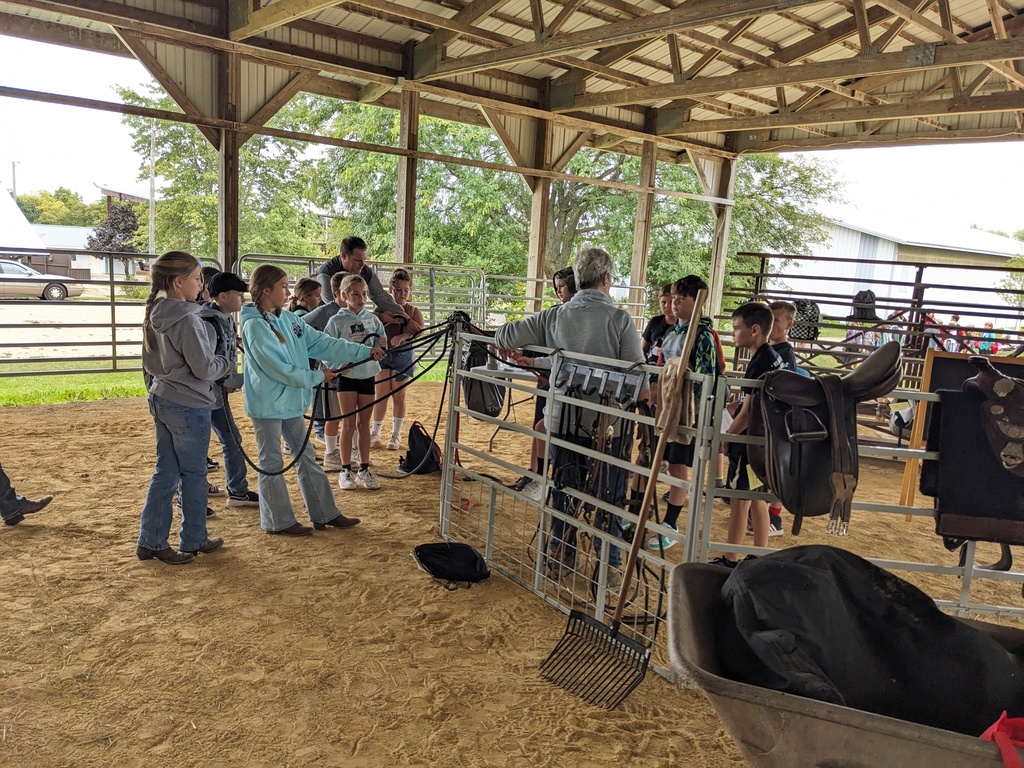 Contact your student's school nurse if you are interested in receiving services from Crusader Community Health! #MeridianWellness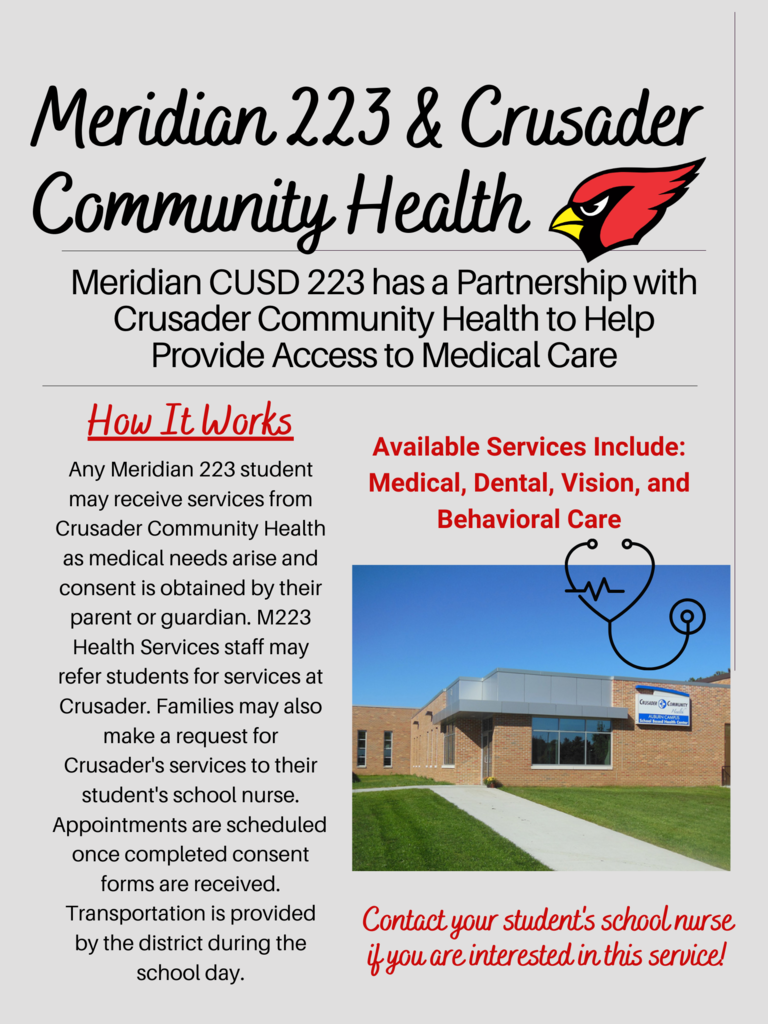 When Mrs. Poliska has a claw machine in her classroom and students follow steps to be proactive and prepared for class, this is what happens. Well Done 4P😁 #WeAreMCUSD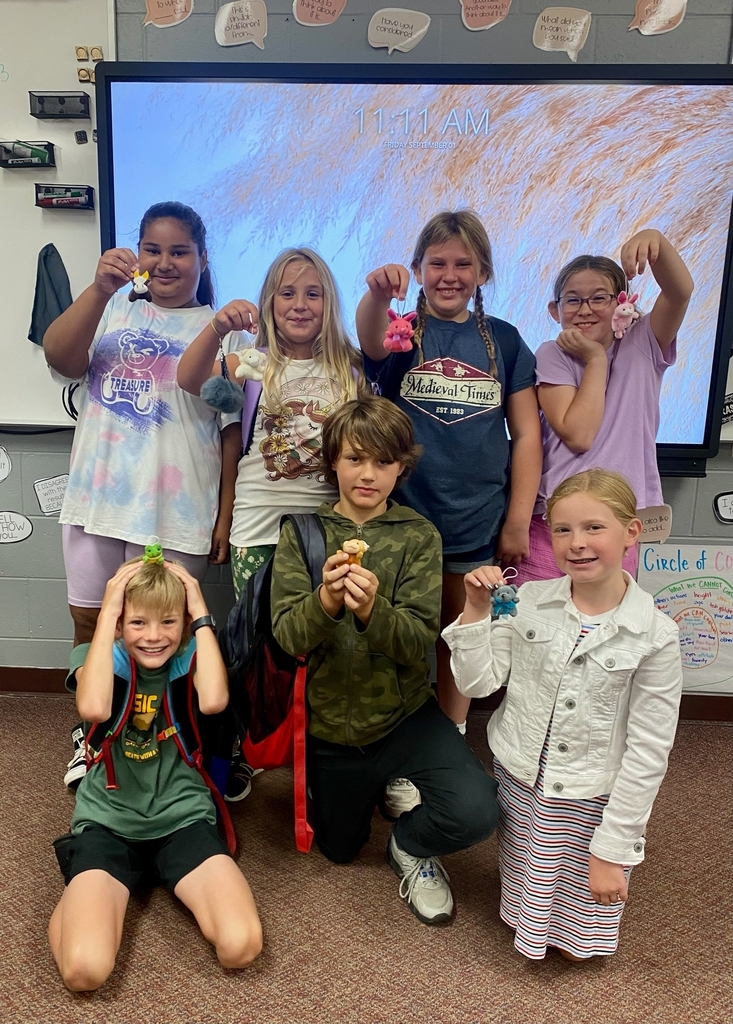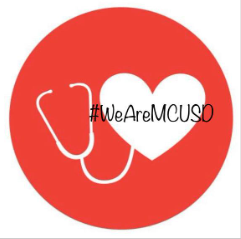 Preschool Open House has been CANCELLED for this evening. Given the temperatures both in and outside the school, we will reschedule this open house event. We look forward to seeing our preschool kiddos on Monday! If you have any questions, please contact the Highland Office at (815) 645 2230

Dear Parents and Guardians, As we gear up for the upcoming week, Ogle County superintendents have been in conversation to plan for the extreme conditions. Our collective commitment to the well-being and safety of our students remains paramount. With this in mind, I am writing to inform you about the measures we are implementing to address the extreme heat wave forecasted in the upcoming days. Again, our primary concern is the safety and comfort of our students and staff members during these challenging weather conditions. Our facilities are largely equipped to handle the heat with few exceptions. Still, we plan to take the appropriate steps to minimize any potential risks. Here are some of the precautions we will be implementing: Cooling Measures: We will maximize our air conditioning systems to provide a cool and comfortable environment for both students and staff members. Hydration: Students are encouraged to bring extra water, we will allow additional water breaks, and we will provide water on the bus rides homes throughout this week. Heat Guidelines: Athletic staff have been briefed on IHSA heat guidelines and on recognizing signs of heat-related distress and how to respond promptly. Schedule Adjustments: There is a possibility that schedule adjustments will be made. While we hope that does not occur, we hope all students, parents, and community members understand that if necessary we will make schedule adjustments to limit outdoor activities during peak heat hours. Communication: Our communication channels will be kept open to provide real-time updates on any changes or additional precautions. While we are making every effort to mitigate the impact of the extreme heat, your cooperation is crucial in ensuring the safety of all our students. We kindly request your assistance in the following ways: Transportation: If possible, we encourage parents to consider picking up their children from school during extreme heat days, especially those who are usually transported by school buses for extended periods. Hydration and Attire: Please remind your child to stay well-hydrated and to dress in lightweight, breathable clothing. Sending a water bottle with your child is recommended. Medical Conditions: If your child has any pre-existing medical conditions that could be exacerbated by high temperatures, please notify the school so that we can provide appropriate accommodations. Communication: If you have any concerns or suggestions regarding the heat safety measures, please do not hesitate to reach out to us. Your feedback is invaluable to us. We are committed to working together with you to create the safest and most comfortable learning environment for our students. Your understanding and cooperation during this period are deeply appreciated. Thank you, Dr. PJ Caposey Superintendent MCUSD 223
MCUSD #223 Summer Construction Re-Cap Welcome back to the 2023-2024 school year! This video is designed to highlight the construction projects we have had happening over summer break. The work we were able to complete in each building is largely due to the successful awarded grant from the Department of Justice "School Violence Protection" Program in constructing secure vestibules in each of our buildings, along with the successfully acquired Digital Equity Grant, which allowed the district to purchase the digital video board in the HS main gym and equipment for our Multimedia Class at SVHS. Heather Alderks, Director of Operations states, "I want to publicly commend Kenny Lamer and his crew for the way they juggled the many moving parts of our summer work this year. The job is massive and to finish what has been finished in 10 weeks is tremendous. Thank you Kenny. Thank you to our head custodians and our custodial staff for navigating through the messes. Thank you to Tom, Gavin, and Henry for taking on extra work in attempting to keep construction on time and controlling the controllables. And thank you to our summer help who took on more cleaning, more painting, and remained flexible as more and more work piled on with each project. THANK YOU!"
https://youtu.be/RJj7wbDMPRE
MJHS Back to School Night is TONIGHT! We are excited to see everyone! Please make sure to check out the resource fair in the main gym. 7th and 8th grade families: 4-5 PM 6th grade families (large gym): 5-6 PM SEE YOU SOON!
Please pardon our mess as we navigate through the last bit of summer construction. Highland Elementary, Monroe Center Grade School, and Meridian Jr. High School received extensive construction this summer with successfully awarded grant money from the Department of Justice for the "School Violence Protection" Program in constructing secure vestibules in each of our buildings. The bulk of construction is finished as of this weekend, but please be patient and remain flexible as our staff works to reorganize their office and teacher workroom spaces in the coming weeks. Also, please pardon areas of construction which still require the necessary cleaning. "Back to School" Night Times: MJHS - 7th & 8th Grade - 4:00-5:00 pm MJHS - 6th Grade - 5:00-6:00 pm Monroe Center - 5:45-6:30 pm Highland Elementary - 4:45-5:30 pm We look forward to another great school year in 2023-2024!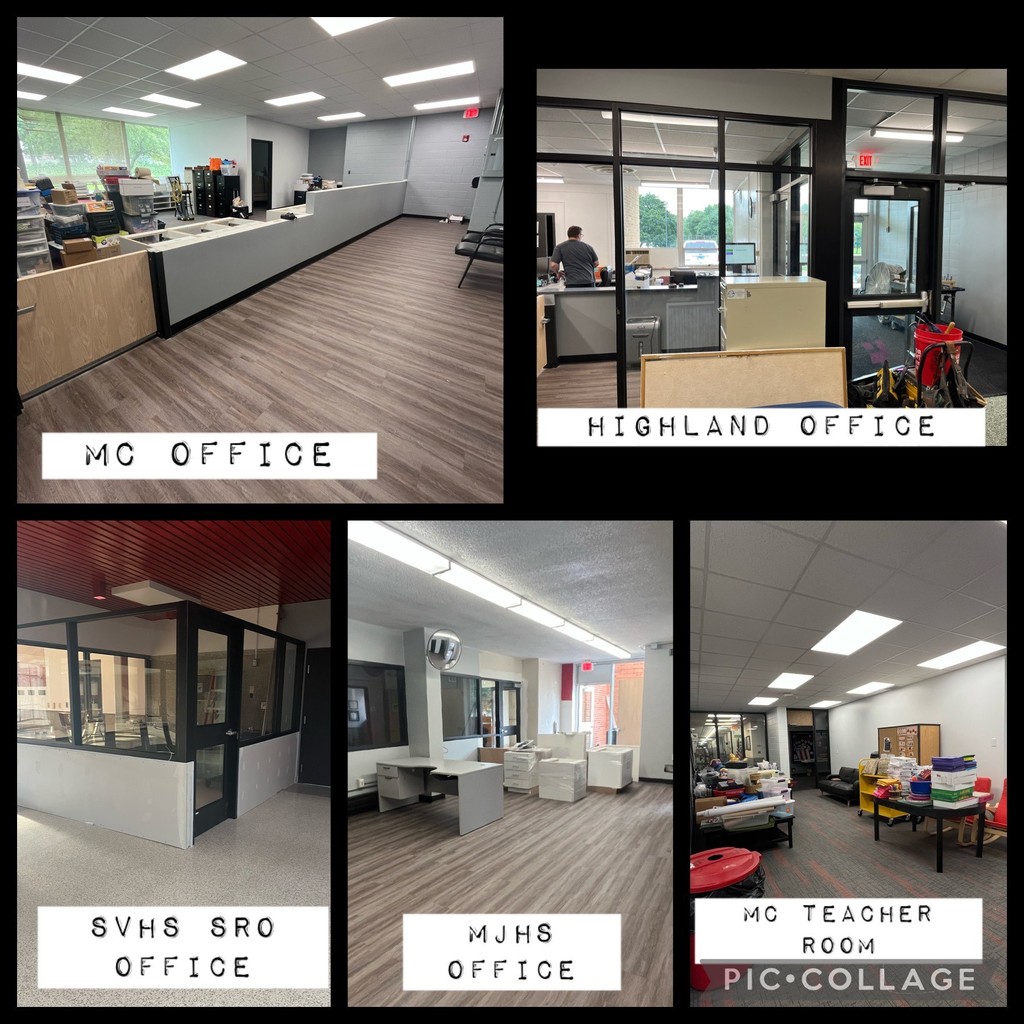 🏐 MJHS Volleyball 🏐 7th and 8th practice Monday-Thursday. (August 7th - 10th) 6th will practice Wednesday and Thursday. (August 9th & 10th) Place is JH main gym-use west doors. Time is 3:00 - 4:30 pm These are encouraged but not mandatory. An email was sent a week ago but I understand not all 6th graders received it. We are looking into it! Please pass this along to others.
PRESS RELEASE: MERIDIAN CUSD 223 STAFF SUMMER LEARNING ACADEMY DRIVES TOWARD WORLD-CLASS RESULTS Meridian CUSD 223 is proud of the excellence that the employees strive to provide to the students and the community. This summer, educators participated in over 700 hours of summer learning. Even more exciting was the fact that nearly all of this professional development was developed and delivered by Meridian CUSD 223 staff members. "This has become a great moment for staff to showcase their areas of expertise and grow others in our district", stated Dr. PJ Caposey, Superintendent of Schools. This achievement continues to show the efforts of Meridian employees to meet our vision of providing world-class results for our students. Throughout the summer, staff from all areas invested their time in various professional development opportunities. These sessions covered topics such as behavior management, technology, CPR certification, assessment, and instructional strategies for math and language arts. By participating in these activities, the staff of MCUSD 223 demonstrated their continued commitment to striving for excellence and providing the best educational experience for the students. The hope is to expand this opportunity and potentially offer it to other educators within the area. Mrs. Stephanie Haugh & Mrs. Megan Zemora took time out of their school year and summer to help organize this incredible experience for staff and have been successful in nearly doubling the attendance and engagement from last summer to this year. Assistant Superintendent, Dr. Joseph Mullikin, states, "The commitment shown by educators to take time from their summer to learn new skills or expand their knowledge shows how dedicated they are to making Meridian CUSD 223 an excellent educational opportunity for our community and anyone searching for a place for their child to learn."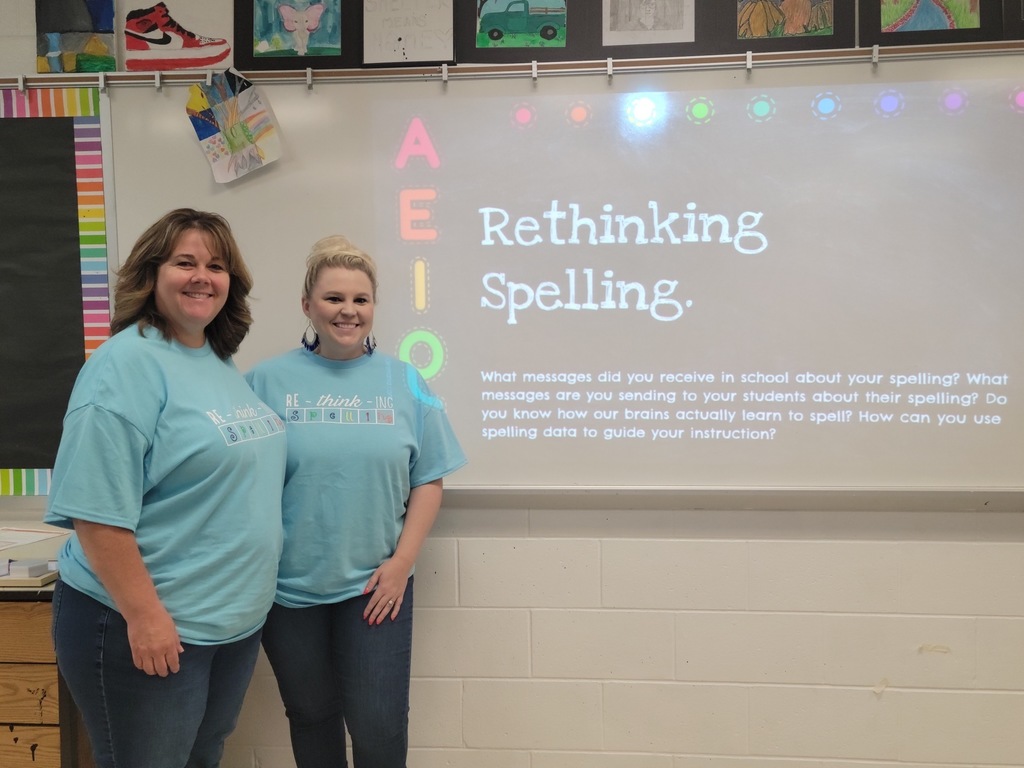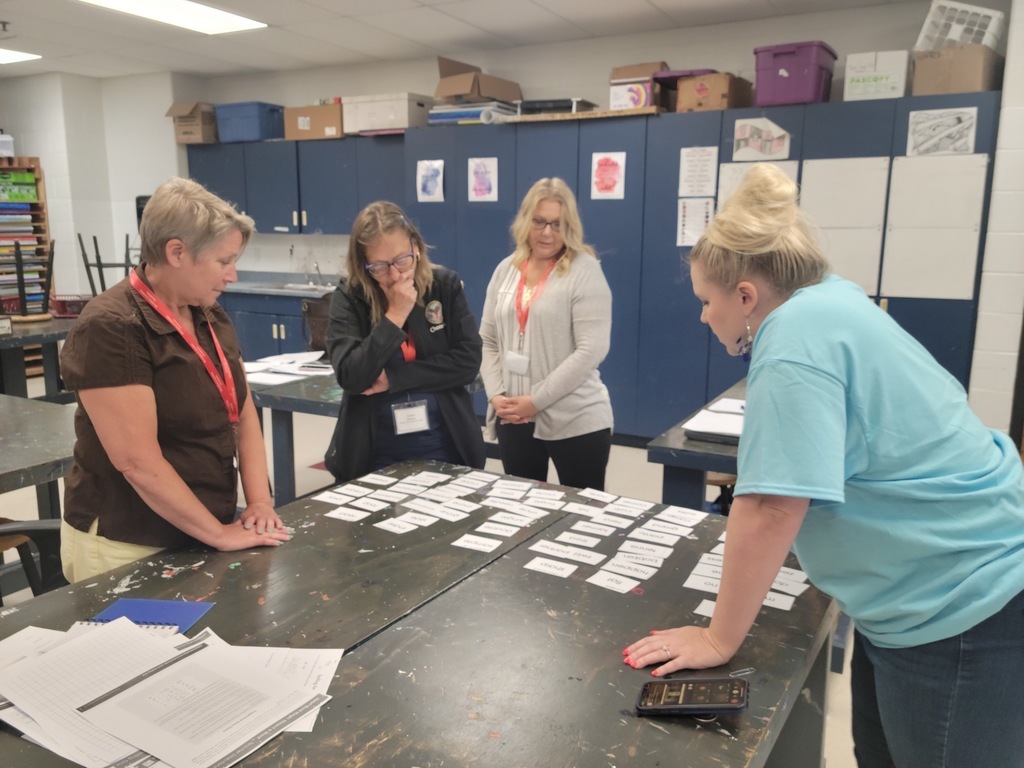 Fall Sport Registration is now OPEN! Please check your email for more information!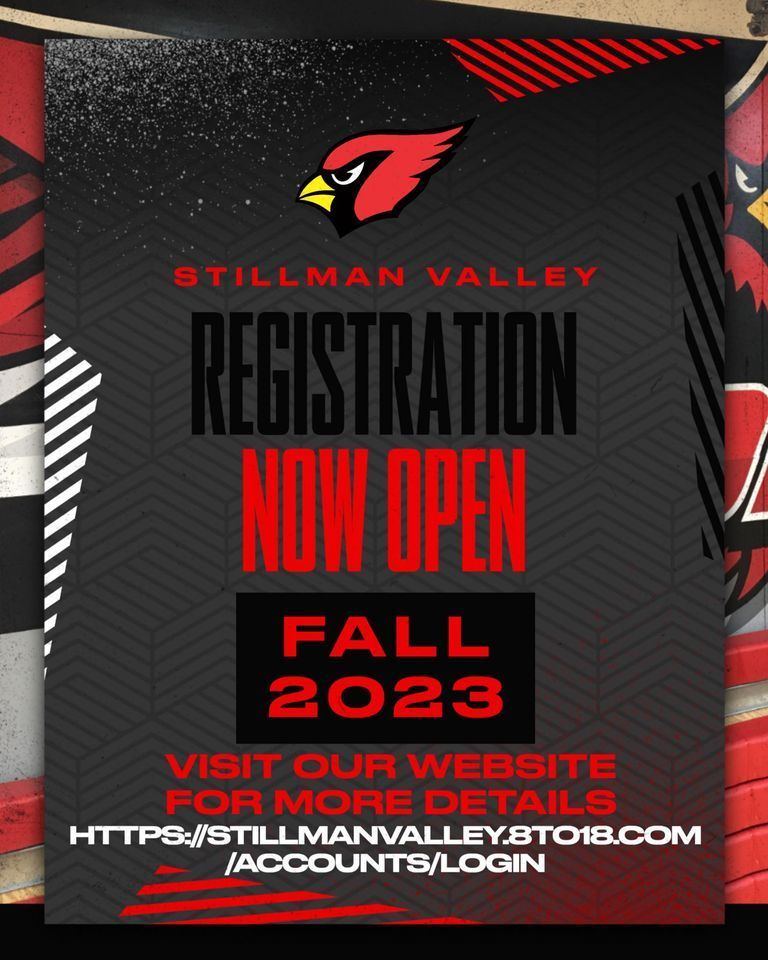 Field Day at MC was incredible. A beautiful day for some fun in the sun with everyone. The kids loved our volunteers being here and we couldn't have done it without you. Students wrapped it up by sliming staff because they met their 90 million words read goal. #WeAreMCUSD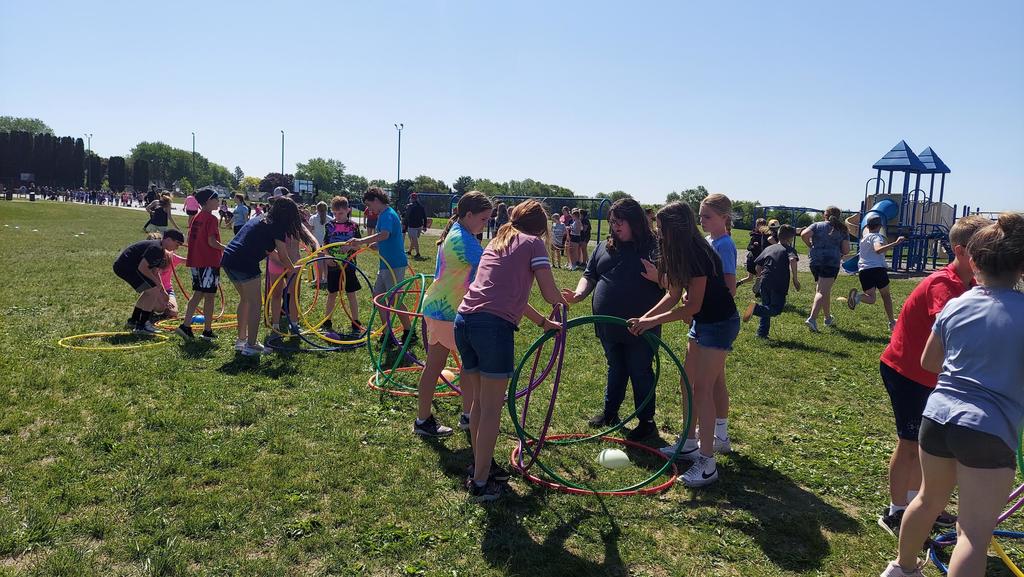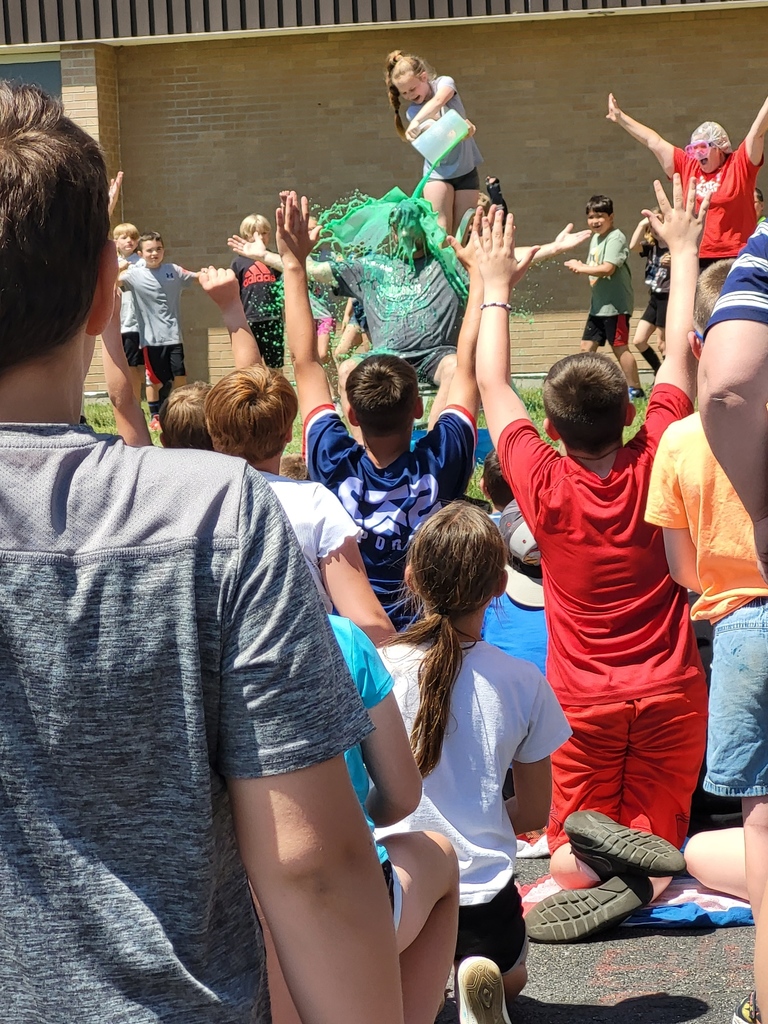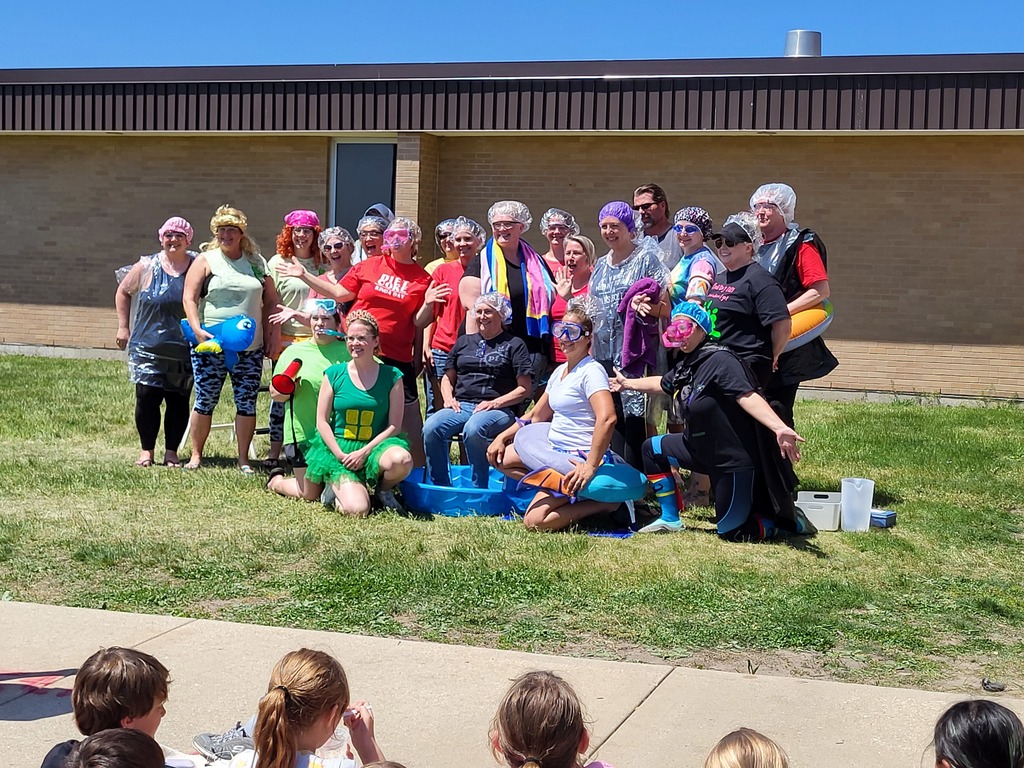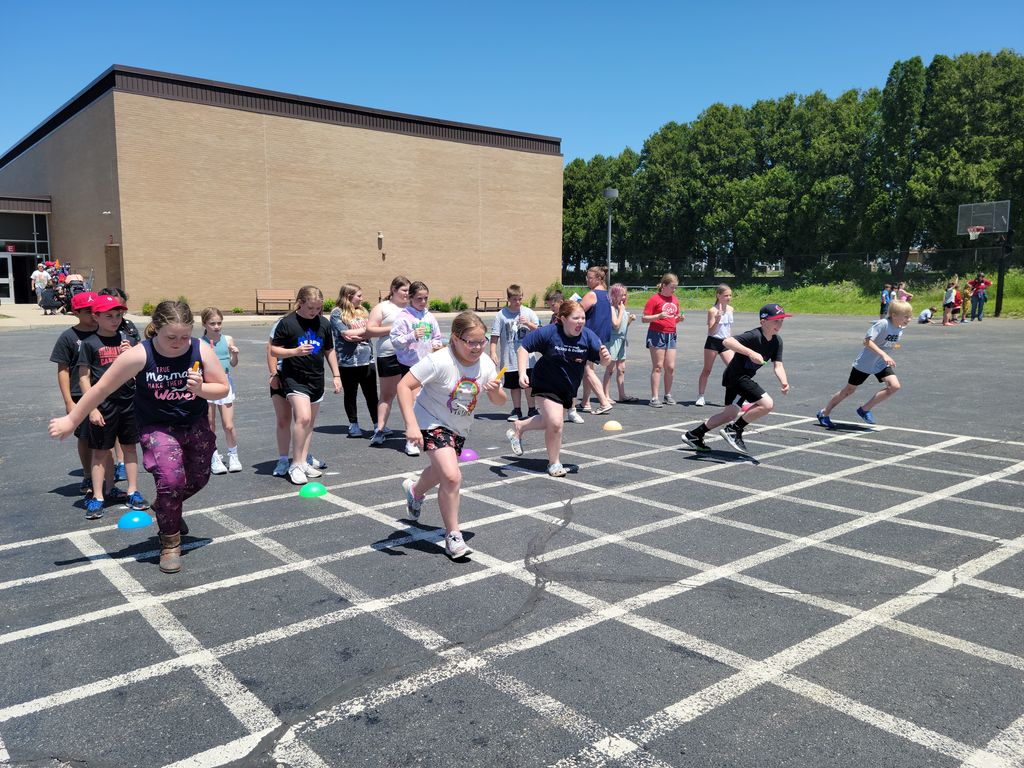 Over 60 students completed their grade level in ST Math this year at Highland! We celebrated with JiJi shirts and donuts yesterday. Congrats to all on your hard work and problem-solving! #WeAreMCUSD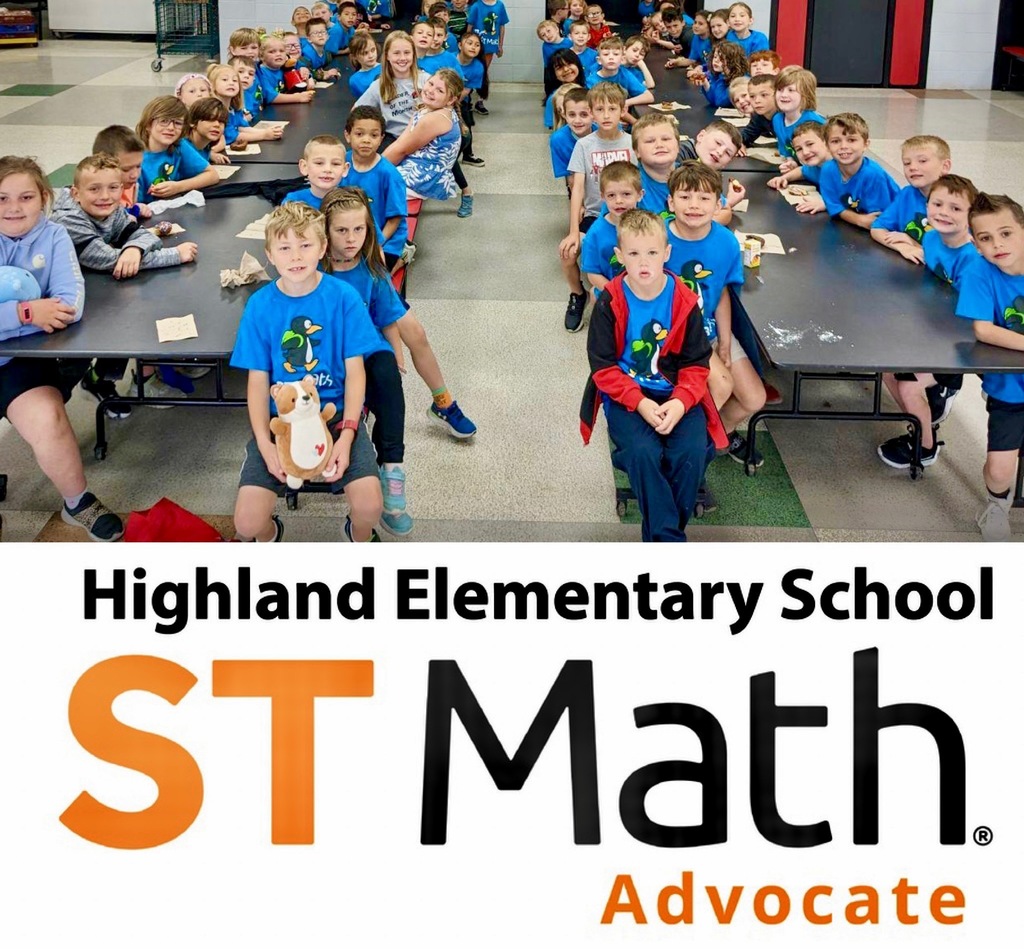 Meridian Junior High would like to say "CONGRATULATIONS" to Grace S. who was awarded the American Legion Good Deed Award today. Grace earned this award through her unselfish commitment to assist a district family in need when they lost their house in a fire. #WeAreMCUSD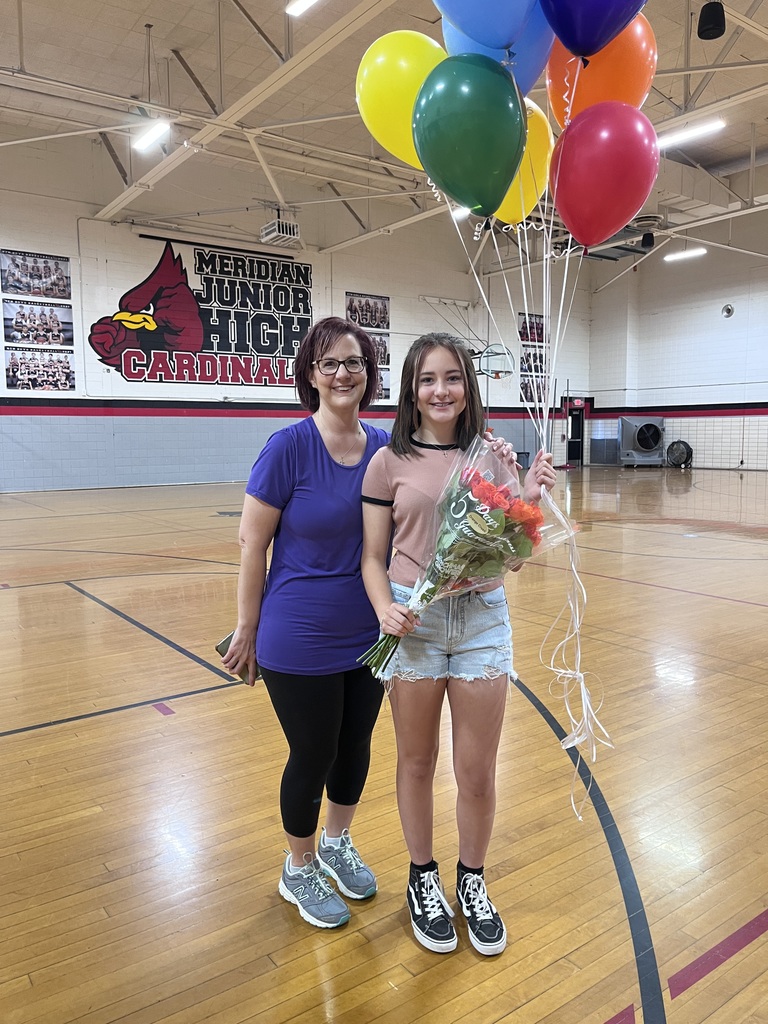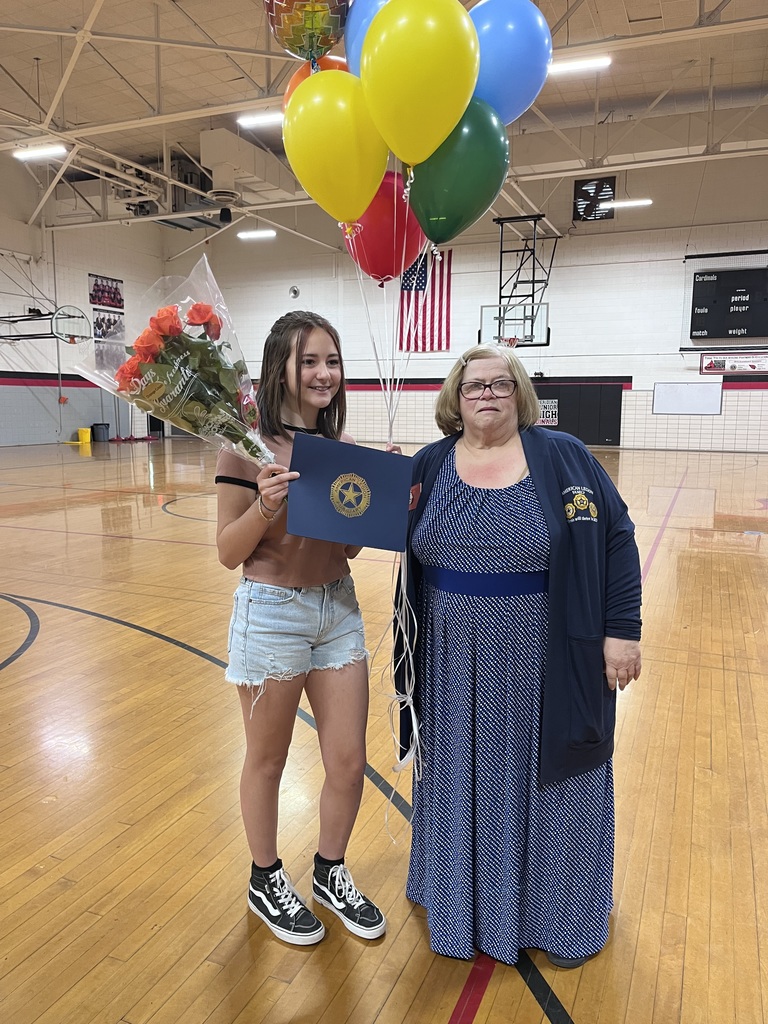 MJHS celebrated our State Track Qualifiers this morning. Our students competed againist over 2,000 competitors. Congratulations to: Hudson P. 14th Place Finish in the Long Jump Ali H. 10th Place in the 400 Andersin V. 10th Place in the 110 Hurdles Jessie H. 16th Place High Jump Aleigha H. 13th Place High Jump Mackenzi 2nd Place Shot Put A BIG Thank You to our Coaches! Especially Coach Fritz who officially retired after 41 years in the MJHS Track Program! #WeAreMCUSD